Thursdays New StockGoodie

$FROG

Full Company Profile
FrogAds Inc. - FROG


RECENT HIGHLIGHTS from
$FROG
Since launching the website almost a year ago today, FrogAds.com has established a ranking on the Alexa charts that places it alongside Fortune 500 companies that have long served the global online audience through their iconic web domains. As of today, FrogAds.com has a seven-day average global daily traffic rank of 39,251.
The seven-day average time on the website is now at 5 minutes and 42 seconds. Regionally, FrogAds.com is now ranked under the 10,000 mark in both India (9,051) and Singapore (9,622). In the United States, the site continues to gain traction and is ranked 23,232.
http://www.alexa.com/siteinfo/frogads.com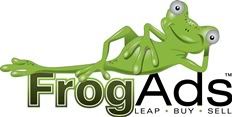 FROG -Business Description
An exciting development stage company, which through its website FrogAds.com, provides a superior platform for online advertising and buying/selling products and services. To sellers, the website allows them to post their classified ads for free and provides potential buyers a categorized listing of products and services offered for sale.
This allows commercial advertisers to target the audience with far more accuracy. Thus, FrogAds makes it quick, easy and affordable for a commercial advertiser to put paid ads in front of a genuinely interested and motivated audience.According to a study by Interactive Advertising Bureau and PwC, since 2000, internet advertising revenues have grown from $8.1 billion to over $26.0 billion in 2010.
Security Details
FrogAds, Inc. is a fully reporting SEC company, publicly traded on the OTC Market under the symbol,
"FROG"
, and within the OTCQB market tier. As such, Business, operational and financial information on FROG is fully transparent and available to public view.
Visit
http://www.otcmarkets.com/stock/FROG/quote
for more information.
Market Value1: $17,550,000
a/o Mar 06, 2012
A/S : 200Million
O/S : $90Million as of 2/21/2012
http://nvsos.gov/sosentitysearch/CorpDetails.aspx?lx8nvq=w%252bPk3514BLpCKF%252ba8EcXIg%253d%253d&nt7=0
10-Q reported2/21/2012 period ending 12/31/2011[/b
http://www.otcmarkets.com/edgar/GetFilingHtml?FilingID=8425760

Incorporated In: NV,USA
Year of Inc.: 2010

Transfer Agent

Signature Stock Transfer, Inc.
2632 Coachlight Ct.
Plano, TX, 75093
972-612-4120
SignatureStock@aol.com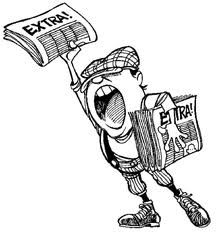 FROGADS, INC. Financials
EDGAR Online Financials
(Tue, Mar 6)

FrogAds, Inc. Leaps Into New Territory on the Alexa Charts Establishing it as a Global Online Destination
PR Newswire(Mon, Mar 5)

FrogAds, Inc. Announces Its Roadmap to Success
PR Newswire(Thu, Mar 1)

FROGADS, INC. Financials
EDGAR Online Financials(Sat, Feb 25)

FROGADS, INC. Files SEC form 10-Q, Quarterly Report
EDGAR Online(Tue, Feb 21)

FrogAds.com Continues to Reach Its Targeted Metric Number, as Measured by Alexa, Positioning the Company to Achieve Its Corporate Goal of Listing Within the Top 10,000 Websites
PR Newswire(Tue, Feb 21)

With the Addition of a Princess, FrogAds.com Jumps 120% in Global Alexa Rankings
PR Newswire(Wed, Feb 15)

Hip Hop Hurray Pamela Anderson Completes Production
PR Newswire(Wed, Feb 15)




Contact Us

FrogAds, Inc.
4946 Haskel Avenue
Encino, CA 91436
United States - Map
Phone: 310-281-6094
Website: http://www.frogads.com
Meryl Orshan at 1-800-625-2236.





Follow Us on Twitter
http://twitter.com/#!/StockGoodies

Follow StockGoodies Blog
http://stockgoodies.blogspot.com/

Follow Us on Facebook
http://www.facebook.com/groups/STOCKGOODIES/

Contact Us:
acctstockgoodies@stockgoodies.com

Disclaimer below:
http://stockgoodies.blogspot.com/p/disclaimer.html

As Always: Our Number 1 Priority is to educate. Penny stocks are very volatile, Always do your own Due Diligence

Sources: otcmarket.com, www.bloomberg.com, www.finance.yahoo.com, www.businessweek.com
(these are only sources and not always up to date)

9WV5UBKN4TH7 Follow Us on Facebook http://www.minataurgroup.com/ http://www.stockgoodies.com/