Get Real Usa Inc. - GTRL
GTRL - Business Description
Get Real USA, Inc. (GTRL) will be comprised of three separate divisions; Films, music and games. all three divisions will complement each other. All three provide synergy, with specific emphasis on profitability and vertical integration. Get Real USA works with highly skilled producers and directors who have a new approach to risk assessment and management, fulfilled by designing a production pipeline that maintains quality while taking advantage of new technologies, production efficiencies and value-added enhancements such as new marketing strategies.
Our team is relentless in carrying out their mission of protecting the Company's financial investments by focusing on reducing risk and maximizing profitability. The Get Real USA Entertainment division's financing strategy is "low risk", supported by government incentives, as well as partially funded by well-known film distribution partners.
We are currently engaged in the development, finance, sales, acquisition, distribution and marketing of high quality intellectual property devoted for the entertainment market, through films under budgets from $500,000 to $1,000,000 US. We believe that our finished product will represent a timely opportunity with the potential for fast acceptance not only domestically, but meet a demand in the international marketplace as well.

http://www.getrealmovies.com/
$GTRL "Blink" movie trailer
$GTRL "Tied in Knots" Movie Trailer Winner "Best Comedy" 2010 Mojave Film Festival
Products and Services
Marketing
Our approach to marketing a movie is far more than developing a commercial, designing an ad, or arranging for appearances. Instead, movie marketing requires carefully developing a marketing plan that covers many different areas in marketing and exploits every possible avenue. One pitfall that some movie marketers fall into, is believing that they can achieve success by only appealing to one part of the market or one potential audience. A successful movie marketer will realize that there are always untapped markets to explore, and by focusing only on one potential audience, many others may be missed that could have added to the success of a film
We Work with highly skilled producers and directors who have a new approach to risk assessment and management, fulfilled by designing a production pipeline that maintains quality while taking advantage of new technologies, production efficiencies and value-added enhancements such as new marketing strategies.
We utilize our relationships, experience and in depth knowledge of the industry to produce a product with a certain high standard "esthetic" and content. We want to provide only a quality product produced by veterans, directed by experienced and successful directors, featuring well known and very talented actors.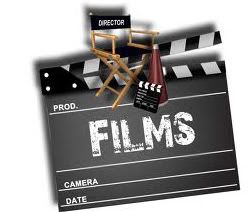 At
Get Real USA Film Division
, we put a sound and solid strategy in place before we start any project. Our team of experienced professionals contributes from start-to-finish with all their abilities to shape the framework for project's execution and success.

Operations Consulting
Provide assistance in creating products (films and TV series) with a look and feel that sets them apart from other competing products.

Marketing Analytics
Get Real USA entertainment division understands some fundamentally important marketing principles. One important concept is; without advertising, our projects would not achieve nearly the success that a movie that is released. Although some movies are able to depend upon word-of-mouth recommendation to get viewers, we understand that is not the norm. Movie advertising is an integral key to success. We understand that people who work in the movie advertising business must understand a variety of marketing practices in order to be successful in promoting a wide variety of films. In addition, our team knows how best to take advantage of captive audience situations to continue to advertise future movies.

Mediums
Other movie advertising ideas like radio spots, interviews and billboards also need to be carefully considered and explored. Similarly to marketing music for a musician, marketing a film requires creativity and diligence.
Movie Marketing Rewards
There is great reward available when movie marketing techniques are successful. These can include money, recognition and future opportunities. First, many marketers are paid one salary upfront when they undertake a film promotion project, but also have the opportunity to earn more money on the backend, dependent upon the success of the film. Second, name recognition can be key to movie marketing, and so when you have achieved success, you will be recognized for it. And finally, the professionals at Get Real USA recognize that; your future movie marketing contracts depend on your past success – we are more likely to be tapped for large film promotion projects when we have made a name for ourselves in the past.

Get Real Music Division
http://getrealmusiconline.com/

GetRealMusicOnline
is a music site dedicated to providing quality music to our visitors. We are proud to allow you, the visitor an opportunity to watch videos, listen to music and hear artist that are regarded by music industry professionals as "on the way to the top".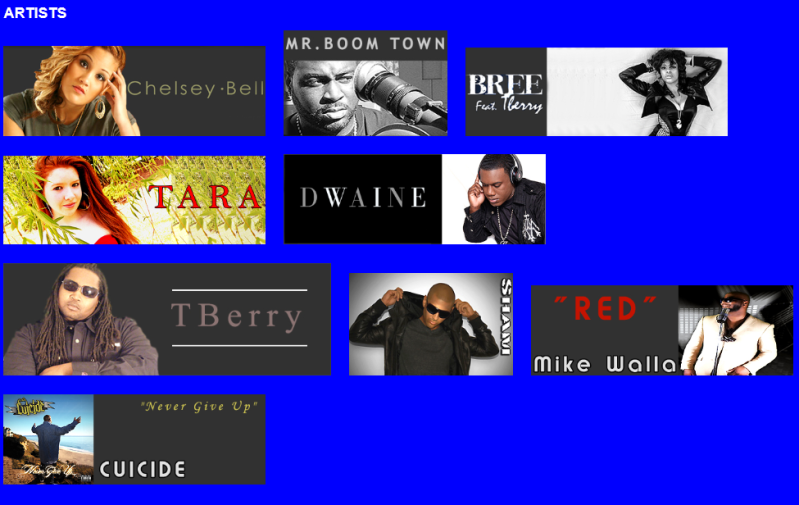 Get Real Music is a division of Get Real USA, Inc. A publically traded company Currently Trading under the symbol [b](GTRL)
. One of the purposes of Get Real Music is to provide synergy to Get Real Films. The artist featured here on this site will probably be seen on upcoming videos featured on MTV, BET and also some of the get Real artist will be making cameo appearances in films being developed by Get Real. Get Real Music is engaged in developing sound tracks for movies.


PR Newswire(Thu, Jan 26)
Tierre Turner and Award Winning Actor, Director Michael Worth Team Up to Produce and Direct Upcoming Film "Blink" for Get Real USA
http://finance.yahoo.com/news/Tierre-Turner-Award-Winning-prnews-1231200981.html?x=0

PR Newswire(Thu, Jan 26)
Highly Respected and Talented Producer, Actor, Stunt Coordinator and Sought After Movie Industry Executive, Mr. Tierre Turner Joins the Get Real USA Film Team
http://finance.yahoo.com/news/Highly-Re ... 9.html?x=0
PR Newswire(Wed, Jan 4)
Get Real USA, Inc. Provides Shareholder Update and Production Schedule of Upcoming Film "Blink"
http://finance.yahoo.com/news/Get-Real- ... 6.html?x=0

PR Newswire(Thu, Dec 29)
Get Real USA Officially Launches Its Film Production Website: http://www.GetRealMovies.com
http://finance.yahoo.com/news/Get-Real- ... 2.html?x=0

PR Newswire(Thu, Dec 22)
Get Real USA Signs Agreement With Premier Full Service Production Company Louisiana Media Productions (LAMP)
http://finance.yahoo.com/news/Get-Real- ... 1.html?x=0
Contact Us
9107 Wilshire Blvd. Suite 450
Beverly Hills, CA 90210
Phone: (310)-461-1913
Website:
http://www.getrealusainc.com
Phone: 310-461-1913
Email:
getrealfilms@inbox.com