HRID - Hybrid Fuels Inc. Full Company Profile
HYBRID FUELS INC. - HRID
Soon to be Noveau Life Pharmaceuticals Inc.

HRID -Business Description
Products and Services
Azul Instant™ was developed by the scientific research and development team of Nouveau Life Pharmaceuticals. The formula was developed with the same principals as other erectile dysfunction pharmaceuticals but in a safe and natural formulation. Patients will now receive the NATURAL benefits of Azul Instant™ without experiencing the side effects associated with prescription medications. While there are other natural alternative supplements on the market today, Azul Instant™ is the only male enhancement product that works within 5 minutes. Azul Instant™ lasts for up to 48 hours and has proven to help enhance sexual stamina, endurance, strength and energy with no side effects.
Azul Instant™ is marketed under Nouveau Life Pharmaceuticals, Inc., the Company's pending name change. For more information, go to
http://www.azulnow.com
.
Hot News out Today
Hybrid Fuels, Inc. Responds to Record Number of Customer Requests for Azul Instant™ - "Be Ready in an Instant"
FORT LAUDERDALE, Fla., Feb. 6, 2012 /PRNewswire via COMTEX/ --
Hybrid Fuels, Inc., (Pink Sheets: HRID) announced today that it has received a record number of customer requests via its website and 800 number regarding the availability to purchase Azul Instant(TM). The Company has responded that additional product will be available within the next four weeks in national pharmacy chains and is also in the process of investigating online ordering as an additional distribution method.
http://finance.yahoo.com/news/Hybrid-Fu ... 5.html?x=0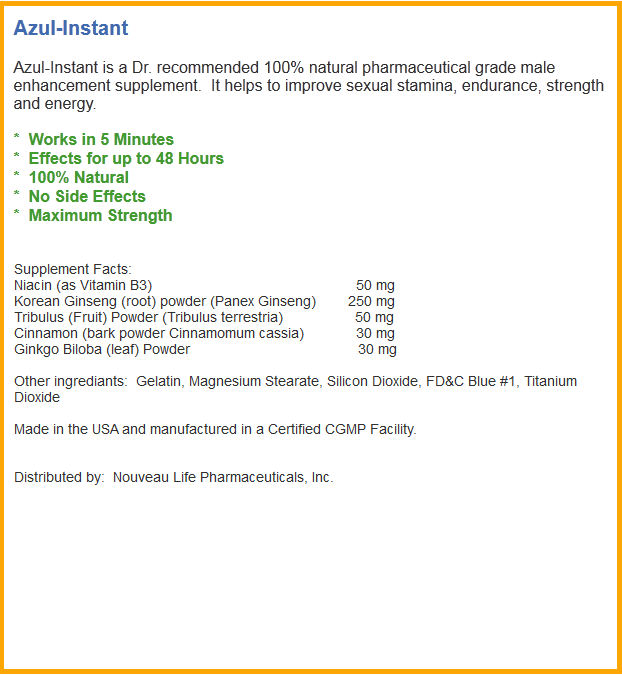 Security Details

Hybrid Fuels, Inc. is a publicly traded on the OTC Market under the symbol,
"HRID"
, and within the OTCPINK market tier.
Visit
http://www.otcmarkets.com/stock/----/quote
for more information.
Market Value1: $11,399,980 a/o Feb 03, 2012
A/S : 900 Million
O/S : 899,999,733
Float 147,462,000
Attorney Letter for most current Information ending 9/30/11
Incorporated In: NV,USA
Year of Inc.: 1998
Company Notes:
Formerly=Polo Equities, Inc. until 6-98
Transfer Agent
Standard Registrar and Transfer Co., Inc.
Transfer Agent
12528 South 1840 E.
Draper, UT, 84020
801-571-8844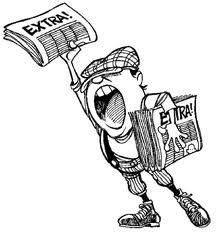 Recent News
Hybrid Fuels, Inc. Announces FDA Approved Lab Selection for Azul Instant™ - "Be Ready in an Instant"PR Newswire(Thu, Feb 2)
Hybrid Fuels, Inc. Announces Breakthrough Benefits and Competitive Advantages of Azul Instant™ - "Be Ready in an Instant"PR Newswire(Wed, Feb 1)
Hybrid Fuels, Inc. Announces Distribution Plans for Azul Instant™ - "Be Ready in an Instant"PR Newswire(Tue, Jan 31)
Hybrid Fuels, Inc. to Expand Business Strategy Globally to Capitalize on the Forecasted Nutraceutical Market Size of $207 Billion by 2016PR Newswire(Thu, Jan 26)
Hybrid Fuels, Inc. Announces the Product Launch of Azul Instant™ - "Be Ready in an Instant"PR Newswire(Wed, Jan 18)
Hybrid Fuels, Inc. Receives Shareholder Approval to Change Name to Nouveau Life Pharmaceuticals, Inc.PR Newswire(Thu, Dec
Hybrid Fuels, Inc. Appoints Industry Expert as New CEOPR Newswire(Tue, Dec 6)
Hybrid Fuels, Inc. Announces New Business StrategyPR Newswire(Mon, Dec 5)
Management Team
Ramiro Cadena CEO and President
Mr. Cadena has over 25 years of extensive experience in the sales, marketing and product development of nutraceuticals. Under his leadership, EMG has established vendor relationships with Walgreen Pharmacies, Navarro Pharmacies and 85% of the Wholesalers in the U.S. that cater to convenience stores (C-stores), Grocery and Gas Stations. Prior to EMG, Mr. Cadena founded Pharma-Natural, Inc. (PNI), a leader in vitamins and nutritionals, and grew the company from owning one brand to over 120 Sku's. He served as an industry expert/consultant for Anda Pharmaceuticals (Andrx Pharmaceuticals) and was a key player in establishing their over the counter (OTC) and Vitamin division to market and sell nutraceuticals to Pharmacies in their data base. He was also the CEO of World Wide Nutritionals, a marketing company focused on marketing vitamins and OTCs to Pharmacies via U.S.Drug wholesalers; Amerisource, Mckesson Drug and Bergen Brunswig. Mr. Cadena began his pharmaceutical career with Trend Pharmaceuticals in a sales capacity and was promoted to General Manager responsible for all aspects of operations from sales to product development/manufacturing. He has a marketing degree from Montclair State University.
Mr. Warren Wheeler Treasurer and Secretary
Mr. Wheeler serves as Vice President of Coastal Integrated Services, Inc. He served as President of Hybrid Fuels, Inc. until 2011. He served as Secretary of Coastal Integrated Services, Inc. Mr. Wheeler served as President of Coastal Integrated Services, Inc. until March 2010. He serves as Director of Hybrid Fuels, Inc. He served as Director of Coastal Integrated Services, Inc

Contact Us
401 E. Las Olas Blvd
Suite 130-609
Fort Lauderdale, FL 33301
Hybrid Fuels, Inc. - 954-903-2993
http://www.azulnow.com/
9WV5UBKN4TH7 Follow Us on Facebook http://www.minataurgroup.com/ http://www.stockgoodies.com/