LTS Nutraceuticals Inc. - LTSN


LTSN -Business Description
LTS Nutraceuticals, Inc. engages in the development and sale of nutritional products in the United States and Canada. The company offers livethesource, a line of dietary supplements that complement each other, including a daily liquid multi-vitamin mineral and herbal supplement and a liquid vitamin D; daily Multi-Vitamin, a vitamin supplement; Vitamin Booster D3, a nano-encapsulated Vitamin D3 supplement; and the Symbiotic Diet, a supplement, which promotes healthy and natural weight management. It primarily serves entrepreneurs and retail customers. The company distributes its products through a network marketing system. LTS Nutraceuticals, Inc. was formerly known as The Source Vitamin Company, Inc. and changed its name to LTS Nutraceuticals, Inc. in April 2011. LTS Nutraceuticals, Inc. is based in Ft. Lauderdale, Florida.
The Company also sells recognized brands such as Celadrin(R) and fit calorie crystals(TM) throughout the U.S. and Canada through retail distribution channels, which include Sam's Club, BJ's, Walgreens, Rite Aid, Costco.com, Drugstore.com and more.
Vision and Mission
The livethesource® mission is simple:
People Helping People
livethesource's vision is to develop unique, pure, high-quality, healthful lifestyle products using cutting edge scientific technology while offering an opportunity to fulfill dreams by affecting positive change and life-long healthy transformation, helping people to be better - physically, spiritually and financially.
Products and Services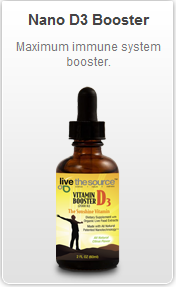 livethesource® Multivitamin Mineral and Herbal Supplement:

In this all natural, nano-encapsulated liquid, the particles are so tiny that your cells can easily absorb more of the nutrients with maximum efficiency, making it far superior to other liquid supplements that absorb only a fraction of the nutrients.
Plus, we've added herbal compounds that are loaded with phytonutrients—including antioxidants, flavonoids, enzymes, saponins, trace minerals and more. This helps maximize the health-boosting function of the vitamins and minerals.
Vitamin D3 Booster:
Each dose of vitamin D3 Booster provides 2000 IU of vitamin D using a unique nano-encapsulation process that delivers better absorption. In fact, it's been found to be one of the most beneficial ways to increase your vitamin D levels.
In clinical studies, vitamin D3 has been scientifically proven to support your immune system at the cellular level. This supplement delivers this vitamin in a proprietary, nano-encapsulated sphere that can further maximize the health benefits of this essential nutrient.
The Symbiotic Diet™:
. This potent ingredient helps reduce or eliminate excessive desire for food and other pleasure-inducing substances, helping to facilitate sustained weight loss and bringing your brain back into a state of healthy symbiosis.
Correcting your body and brain imbalances is the only true way to stop food cravings and achieve long-term results…freeing you from the fat trap and getting you off the yo-yo diet carousel.
In addition, this supplement works synergistically with the Symbiotic Accelerator, which further enhances your weight loss potential.
Symbiotic Accelerator™:
The Symbiotic Accelerator works with The Symbiotic Diet,™ acting as a "metabolic activator." This supplement gently boosts your metabolism by targeting a number of synergistic pathways—including the brain, the neuroendocrine system and direct cellular energy production—and effectively breaks through the barrier to fat loss.
The Symbiotic Accelerator is a proprietary blend that includes
extracts of:
Green Tea Leaf promotes thermogenic properties and the fat-burning process
Bacopamonniera Bark is a traditional Ayurvedic herb used in India for more than 3,000 years to enhance memory, reduce mental fatigue and increase concentration
Bauhinia Purpurea Leaf supports thyroid hormone regulation, helping to improve the rate at which you burn calories
Cayenne Pepper increases metabolism by quickly enhancing blood circulation
Yohimbine HCL helps to activate fat loss, which is increased when combined with physical activity
Vitamins, Minerals, Herbal Supplements: Their Role in a Healthy Lifestyle
Even the healthiest eater, the most avid gym buff, and the athlete who is a devout vegan can find a place in their life for vitamins, minerals and herbal supplements. Let's face it. It is impossible to consume enough food in a day to cover 100% of what you need for your body to excel and be at its full potential. Those of us that lead an active life are even more in need of what vitamins, minerals and herbal supplements have to offer our body. We expend so much while working out or training that it is taxing on our muscles and joints. It is important to replace what is lost during that time otherwise you are not reaping the full benefit of working out in the first place. There is much to explore when it comes to vitamins, minerals and herbal supplements and what is most beneficial for your particular lifestyle. Before beginning any new type of health or fitness regime, please consult with a health care professional or nutritionist.
Vitamin is defined as a fat or water soluble substance that is essential to the body in small amounts for normal growth or activity. Minerals, much like vitamins, are also essential to the body. There are many different types of vitamins and minerals that, taken on a daily basis, would improve one's health greatly.
More:
http://www.livethesource.com/products/p ... rview.html
MEDIA
Dr. Bob Arnot: Chief Educator & Wellness Officer



Dr Danger (a.k.a. Dr Bob Arnot) travels the world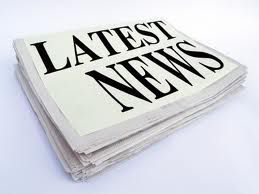 Recent News
LTS Nutraceuticals, Inc. Provides Company OverviewBusiness Wire(Wed, Jan 11)
LTS NUTRACEUTICALS, INC. Files SEC form 8-K, Unregistered Sale of Equity Securities, Other EventsEDGAR Online(Mon, Jan 9)
LTS NUTRACEUTICALS, INC. Files SEC form 8-K, Completion of Acquisition or Disposition of Assets, Financial StatementsEDGAR Online(Tue, Dec 20)
LTS NUTRACEUTICALS, INC. FinancialsEDGAR Online Financials(Thu, Nov 17)
LTS NUTRACEUTICALS, INC. Files SEC form 10-Q, Quarterly ReportEDGAR Online(Mon, Nov 14)
Contact Us
450 East Las Olas Blvd
Suite 830
Ft. Lauderdale, FL 33301
Phone: 954-462-8895
__________________